Roof Maintenance Program
Stabilize Your Maintenance Budget and Minimize Surprises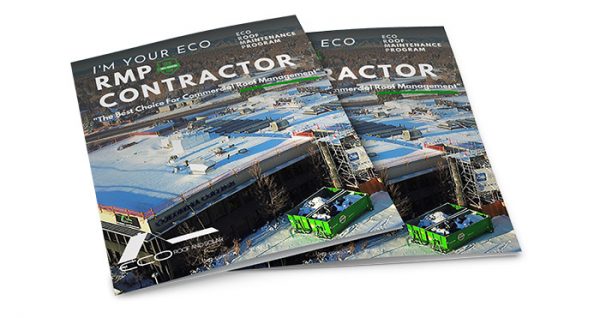 Our Roof Maintenance Program will help you get the most out of your roof by minimizing surprises and eliminating roofing failures caused by neglect. Proper maintenance can prevent lost work hours and lost revenue for your business through the early identification of potential problems or leak areas. The savings earned through this program significantly reduce the expense of building maintenance over a period of years and extend the life of your current roof, therefore reducing the cost of re-roofing your property and increasing your overall ROI.
Get the most out of your roof. Schedule a preventative maintenance inspection for your roof.
Roof Maintenance Program
Annual or semi-annual preventative maintenance inspection including written assessment detailing the current condition of the roof, including but not limited to, flashings, copings, membranes, curbing, insulation, and decking
Digital photographs of inspected roof
Identification of current imperfections and potential roofing failures
Inspecting and ensuring proper functionality of ventilation
Gutter/scupper cleaning (during inspection)
Temporary repair of minor deficiencies with sealant (during inspection)
Maintenance repairs and documentation as needed
24-hour roof response and inspection after severe weather and/or damage
Dedicated crews specializing in warranty work and emergency repairs
Providing short term and long term maintenance budgets based on current roof condition
Benefits Of RMP
Air and watertight roofs for 1-15 years depending on condition of the roof
Short-term and long-term maintenance budgets
24-hour roof response in the event of an emergency
Recoup 20% of preventative maintenance cost in the event of a re-roof
Recoup 100% of preventative maintenance cost in the event of an insurance claim
Increase bottom line by eliminating collateral building damage and incidental costs associated with leaky roofs
Why Maintain?
Exposure: Either long-term exposure to the elements (sun, water, freeze-thaw, wind, hail) or shorter-term exposure to damaging air pollutants and chemicals can the damage the roof if not properly maintained.
Drains, Scuppers, and Gutters: Properly flowing drainage is crucial for low-slope roofing systems. Drainage components can quickly become clogged if not given the proper attention.
Structural Movement: Building settlement or expansion/contraction not accommodated by the roofing system can cause serious damage to the roof if the damage goes unnoticed.
Biological Growth: Vegetation or algae in areas of standing water can back up and cause water damage when not maintained.
Not Fixing Problems Promptly: These can add up to a much shorter roof life – e.g., if a small problem is not repaired, then a large amount of insulation can be damaged.
Forgetting About Maintenance: Forgetting to check your roof for damage is perhaps the single biggest cause of premature roof failure.
Equipment Additions: Recently installed equipment or other items can cause significant damage if done improperly.
Trade Damage: Punctures, holes, etc., caused by trades other than your roofing contractor can cause major problems.
Silicone Roof Coatings Are Another Great Preventative Option
AVOID TIME-CONSUMING AND COSTLY TEAR-OFFS
Silicone coating is a great option because it eliminates the hassle of having to tear off and reroof, yet provides an affordable solution that is watertight and highly durable. Silicone is ideal for a wide variety of aged or roof types, such as modified bitumen, built up, TPO, EDPM and standing seam metal.
KEY ADVANTAGES OF SILICONE COATINGS
Virtually zero tenant impact

Half the cost of a re-roof

Quicker project turnover

Low maintenance

Eliminates common sources of leaks

Withstands permanent ponding water

Energy Star approved – receive up to 7 LEED points

Permanent and will not degrade, chalk, or crack under harsh UV rays

Excellent resistance to mold, mildew, staining and even grease

5, 10, 15, and 20-year labor and material warranties backed by the top manufacturers